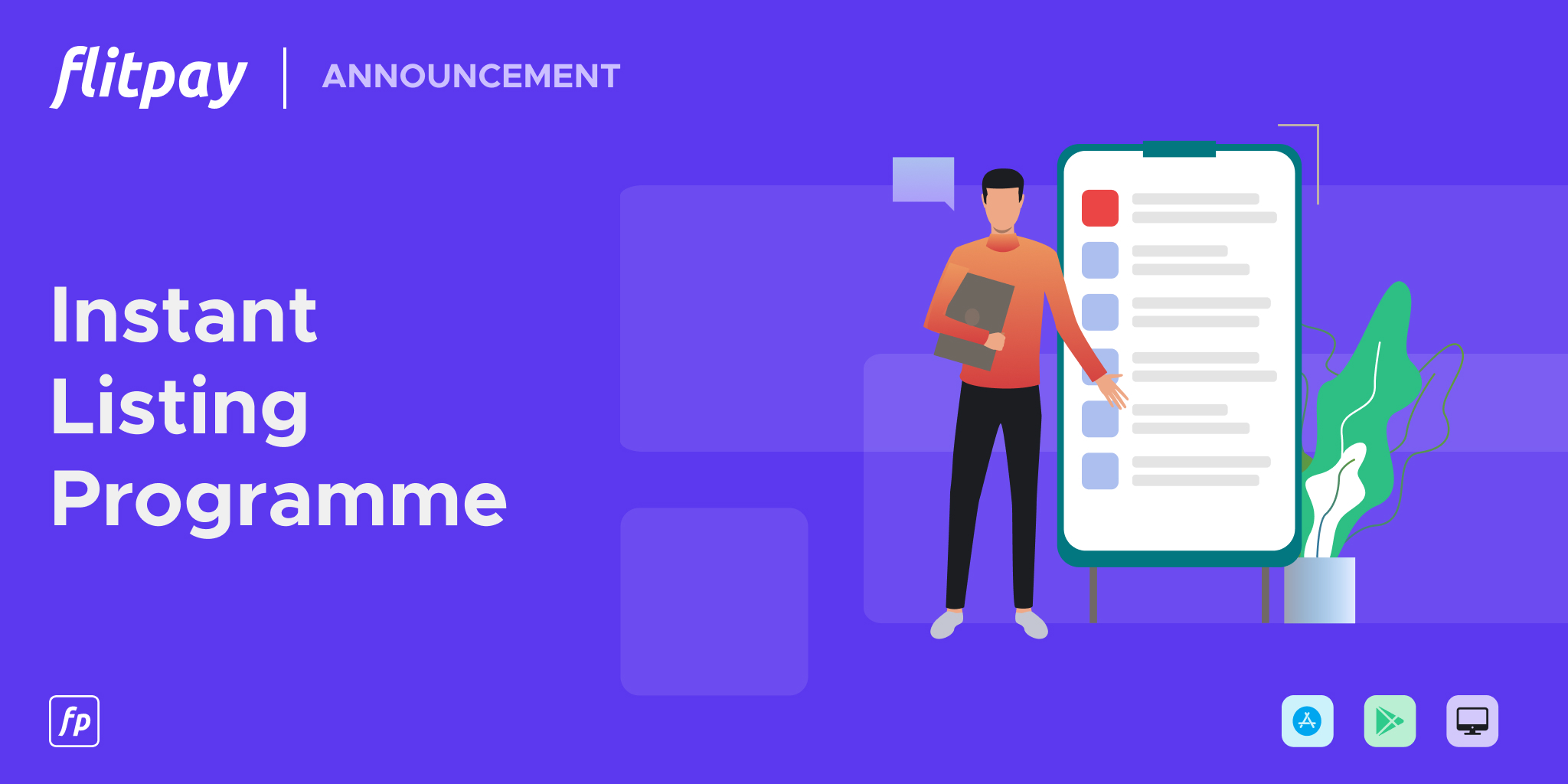 Hello Fam,

We receive many coin/token listing requests from our users but, listing cryptocurrencies on an exchange is not as easy as it seems. There are a lot of steps that need to be performed, especially while enabling deposits and withdrawals.

Another thing is; we do not want our users to be deprived of trading experiences. So keeping in mind our users need and brainstorming internally, we have started Instant Listing Programme.

What is Instant Listing Programme?

Coins and tokens listed under this category will be only for trade and investment purpose, i.e. deposits and withdrawals for such coins/tokens will not be available. One can only buy, sell and keep it invested on our platform.
If we decide to bring in withdrawal and deposits for any of these coins/tokens in future, you will be informed beforehand.

However, If you want to withdraw or deposit a large amount of such coins, you can contact our team by creating a ticket at support@flitpay.com.