Login to your Flitpay account
2. Click on wallet > deposit INR .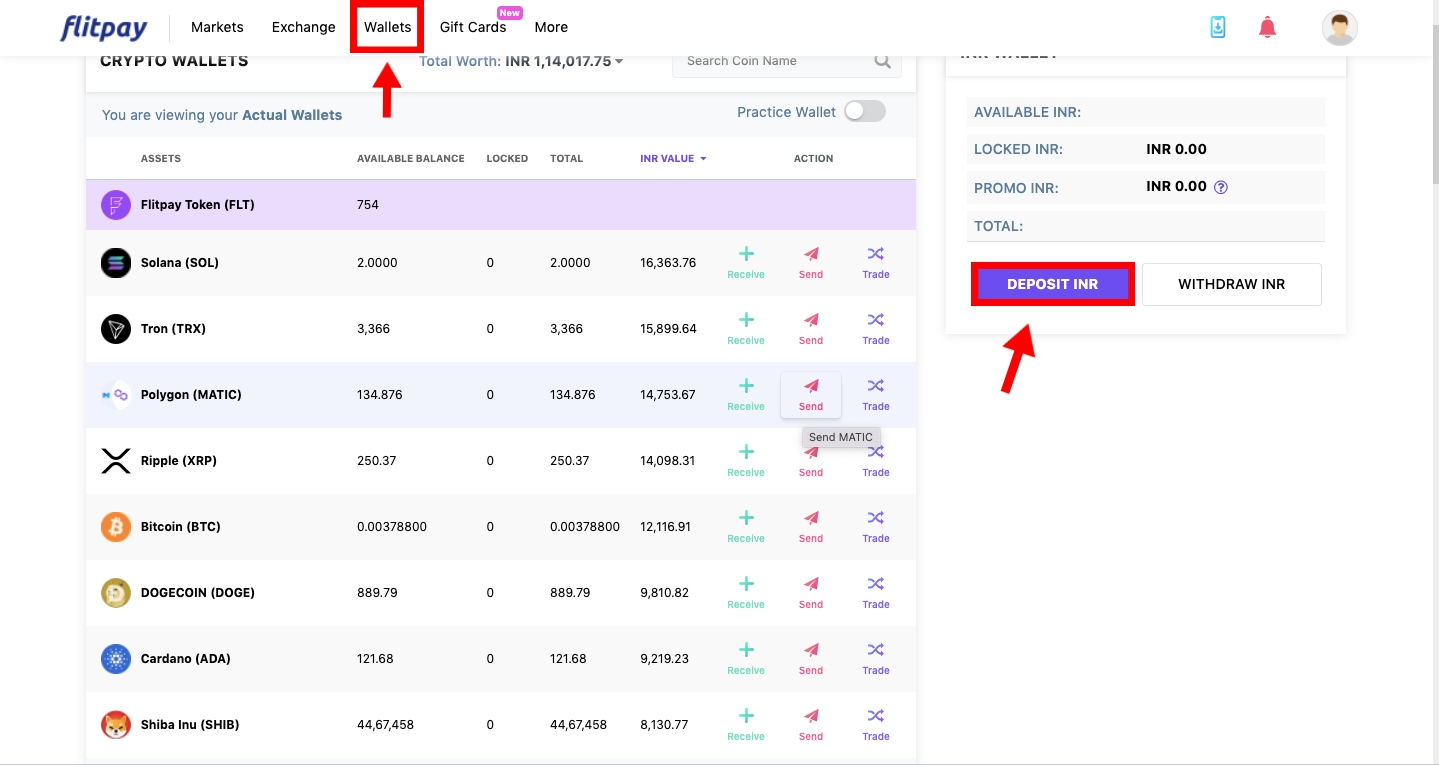 3. A standard deposit option will appear. Click on it.
4. A page will appear where all the details of Flitpay's bank account are displayed. Send the funds from your bank account, to the specified bank details.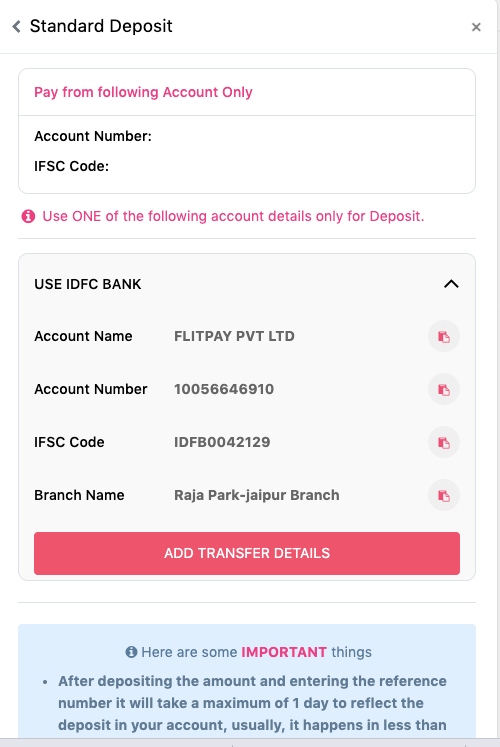 5. After sending the funds, come back to Flitpay app or web and click on "Add Transfer Details".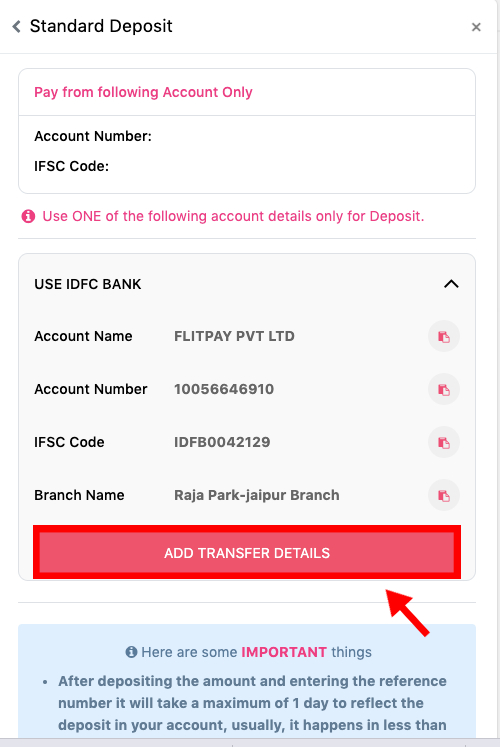 6. A form like page will open as shown in image (B), select the payment method from drop down menu, through which you have deposited funds for eg: RTGS or IMPS.
Enter the amount you have transferred.
Enter the reference ID, generated at the time of transaction, reflected in your banking app, as shown in image (A) is attached below and submit the form.
NOTE: we will receive a deposit request after the submission of the form only. So, please take care that yo don't miss out filling up the form. Do not transact through your UPI apps like Phonepe, Googlepay and Paytm. Use bank only.
(A)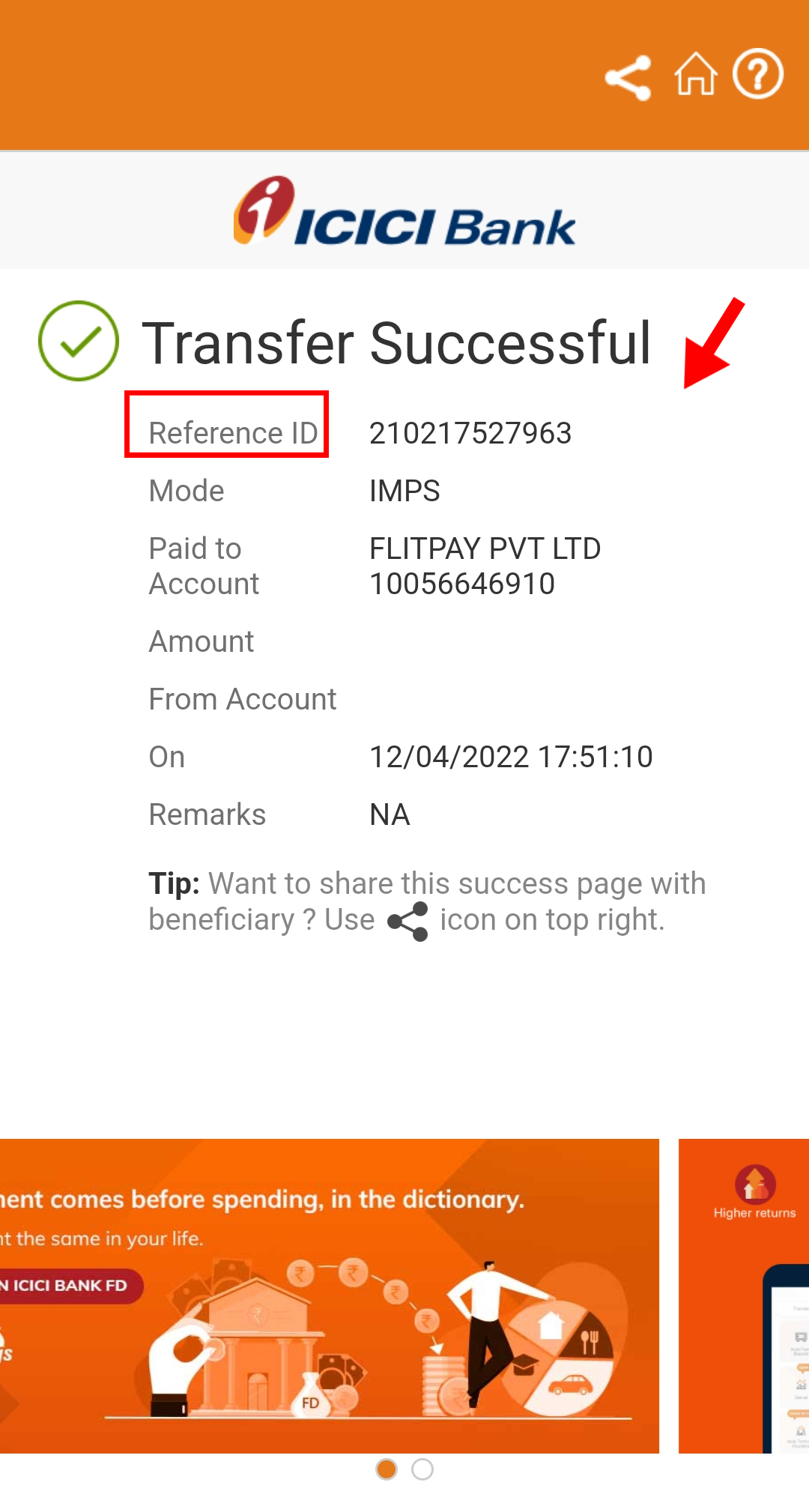 (B)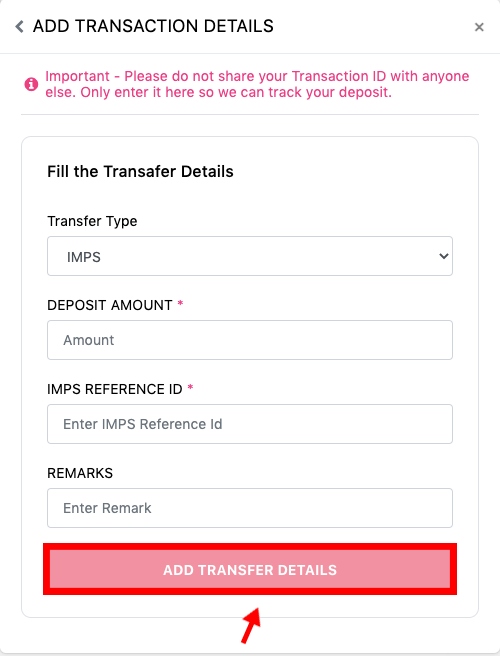 7. Once you have submitted the form, it will take maximum of 24 hours to reflect deposit in your Flitpay wallet.